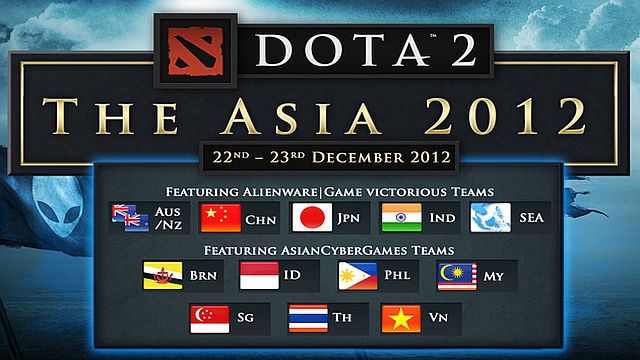 The Asia: DotA 2 Group Stage Revealed
22nd-23rd December. $30,000 prize pool!
The groups have been announced for the DotA 2 competition titled 'The Asia' which is due to take place on the 22nd-23rd December at The Games Xpo in Kuala Lumpur. The tournament promises to bring some of the best DotA 2 teams from the region in an exciting showdown and the chance to win prize money of $30,000.
Teams from India, Brunei, China, Japan, Indonesia and all over South East Asia will be showcasing the awesomeness of DotA 2 event and the pride at stake in being able to call themselves best in Asia.
The teams are split into two groups, with a best of one format deciding who is going to victor. The two teams with the highest amount of wins within the groups will then go onto to fight in the semi-finals and a real chance of getting close to the $30,000 prize money.
Group A

Group B
tnc.pag-ibig
1st.VN
MiTH Trust
Prize Money
1st: $15,000
2nd: $9,000
3rd: $6,000