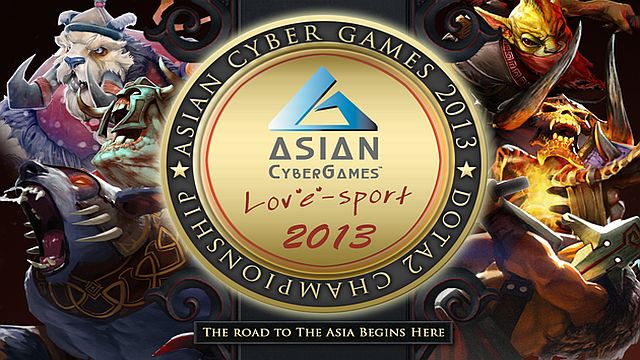 Monday Madness – Asian Cyber Games heads to Manila!
G1-League phase three teams announced and Meracle from First Departure speaks!
Asian Cyber Games
News on the horizon for the Asian Cyber Games, the annual event will be based in Manila for this year which is good news for all players within the Philippines. The event which hosts DotA 2 and CS:GO competitions also adds two more nations to the mix in India and Australia bringing the total nations to 9 and showing the strength of eSports in South East Asia. Original source.
G-1 league, phase three is decided
Phase two of the qualifiers for the upcoming G-1 league has come to an end. In the games of today Zenith beat Neolution eSports Thailand 2-0 and secured the spot in the prestigious last round of qualifying. They join Rattlesnake, Chains stack and LGD.int in the third phase and the format has been announced. There will be two groups of four, with the top two teams from each group going through to the main event. Second placed teams in both games will fight each other and the winner will go through. The loser of this game will then face the winner of the 3rd placed teams in each group deciding the final slot at the main event! The matches take place from the 27th March – 11th April at 19:30 SGT each day and games can be seen on the BeyondTheSummit channel.
Group A
Group B
GEST March starts Thursday
The latest edition of the GEST event starts Thursday, the event with a $1,500 prize pool has gathered some of the sixteen best teams in SEA and they have been split into four groups. Teams taking part include Chains Stack, Mineski, MUFC, Orange and Neolution.int and Thai teams, the tournament is sure to be a cracker! There will be a cast available on the BeyondTheSummit channel. The grand finals conclude on the 31st March. To check out the groups and the schedule in detail follow this link!
Interview with Meracle from First Departure
An interview has been undertaken with the hard carry player from the Singaporean team First Departure. The player at a tender age of 17 talks about the recent defeat to Zenith in the G-1 league qualifiers and why he made some of the decisions in the game. It is a pretty good read so if you fancy it, check this link out! I am sure they will be challenging Zenith for top Singaporean team soon!