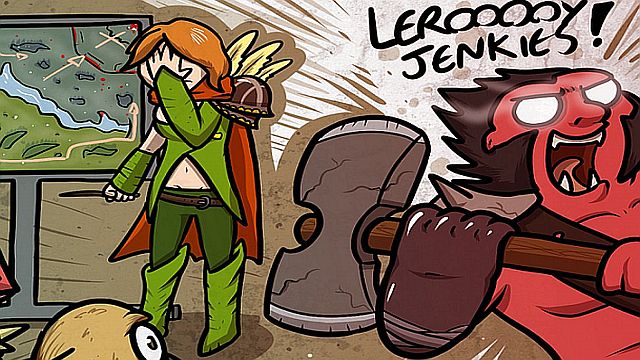 Saturdays news, yet more DotA 2 and a big HoTS tournament for the Philippines!
All the eSports news for Southeast Asia.
With the new Starcraft II expansion being released in the past few days, a tournament has been announced in the Philippines with a prize of 250,000 PHP. Not bad! The tournament will run from April to June and will look for the best gamers in the Philippines, the top two from the tournament will represent the nation at the Starcraft II Vengeance Cup SEA finals at a LAN event in Bangkok, Thailand. To find out how to take part in this event, head over to Mineski now and don't forget to register and keep practicing!
The GEST International DotA Competition concluded today and it may come as no surprise to many that the team which won was iZone.GIGABYTE. They seem to be the team to beat at the minute and took the tournament relatively comfortably. Philippine dominance is clear to see with Pacific.Revitalize coming third and sandwiching MiTH.Trust into second place. The tournament with a prize of $1,500 certainly puts the marker down for the in form teams at the moment in the DotA scene. The brackets and a full list of teams who were involved can be found here.
NeoES.Orange have managed to defeat LGD.Int and make it an all Malaysian winner bracket final in the GEST Challenge competition. The games between LGD.Int and NeoES.Orange were long but in the end the power of Mushi was praised. Drawing praise from the community, is it possible that this is the best carry player outside of China? The team will face MUFC in the final tomorrow, and all the games can be seen on the BeyondTheSummit TwitchTV channel! For a detailed analysis of the games, why not head over to GosuGamers who have done a nice job!
The G1-League Asian qualifiers got underway and 17 teams remain out of the original 32. A lot of the teams going out seemed to be from Singapore and the Philippines. With all the Thai teams still remaining it will be interesting to see who can win tomorrow and progress to phase two! The games will be streamed on the BeyondTheSummit channel. For a full list of the teams involved, then follow this link. Games will begin at 13:00 SGT.