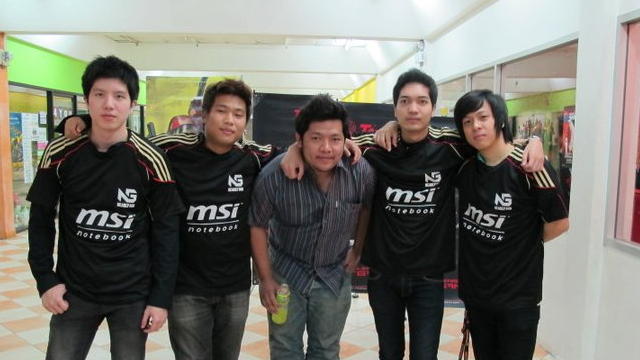 Thai Legend Dmitri Quits Gaming For Education
The Thai First-Person-Legend Oui or better known as Dmitri will quit his gaming career with immediate effect as he has gotten his university slot in the United States. Dmitri has participated successfully in countless games and tournaments, but the game which brought him most attention was definitely Counter-Strike.
In Counter-Strike he and his former team Nearlygod qualified for many tournaments and also attend global events as one of the first teams in Thailand. Being a huge rival to the former Singaporean team TITANS, he has and his mates can look back at a very successful career.
After Counter-Strike came to an end in Southeast Asia, he has his team, now Neolution E-Sport, had appearances in PointBlank, Special Force, BlackFire, Counter-Strike Global Offense, Battery Online and Alliance of Valiant Arms. Last mentioned has been the most successful one, where they nearly stood undefeated within a year of tournaments in Thailand and placed 5th in China at the World Cup.
Oui is being replaced by PIPP, who had his first appearance in 2009, playing Counter Strike at Amateur Tournaments and switched to A.V.A later on.