World Cyber Games on Air Now!
We are now live with the World Cyber Games Grand Finals in China
Today is the start of the World Cyber Games Grand Finals in Kushan, China. Many months of qualifiers are now over, many tears have dried up and many organizers, gamers and streamers have now set all eye-balls on the upcoming event.
Today Thursday, starts with the Opening Ceremony, where many important Chinese, Korean and International respected ministers and C-Level personalities will wish the gamers the best of luck for the upcoming games. Right after the Ceremony, we will have the games starting, Dota 2, followed by Warcraft 3, StarCraft 2, CrossFire, World of Tanks and Counter-Strike Online.
Until now, South Korea has been most successful within all tournaments of World Cyber Games. A total of 70 Medals, where out 33 were gold ones; followed by Germany with 37 medals in total.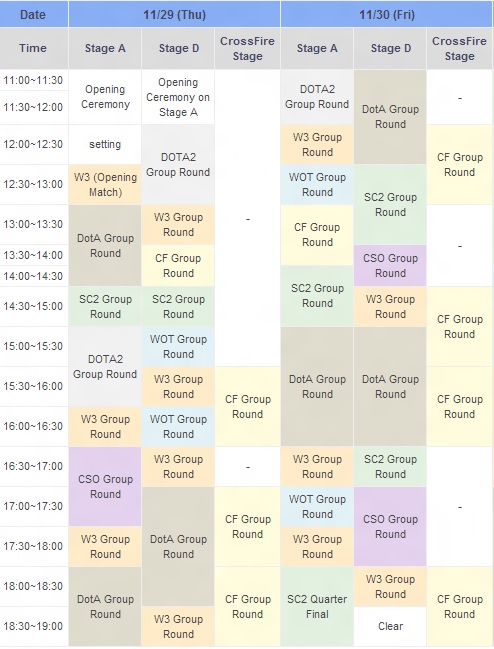 Streams are available in a couple of different languages, such as Russian, Korean and Spanish. Just visit following link twitch.tv/team/wcg