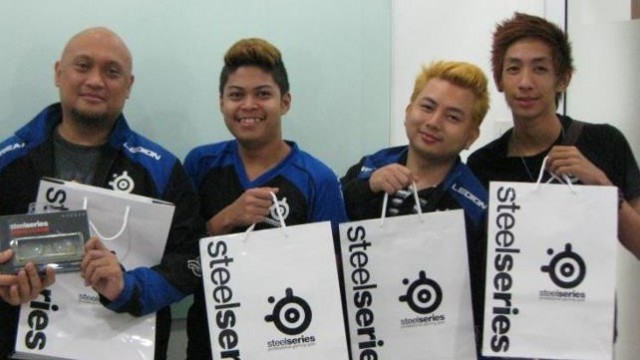 Dreamz' Owey talks about DotA PGF Championship.
Pinoy Gaming Festival winners Dreamz, Owey talks about the organization and SMM chances.
Want to wash away those Pinoy Gaming Festival blues, well the guys at Rapture Gaming are trying hard to bring memories of the event to you with another interview appearing on their site with Owey from the DotA winning team Dreamz. The victory not only gained them qualification for the SMM event where they will have the chance to fight some of the best teams from China but also cemented their place on top of the Philippines DotA scene.
Here is a snippet from the interview with Owey;
RGN: What is your role in the team?
Owey: Carry, Utility Mid, because I always want to be the one who get's the kills.
RGN: What is your favorite hero in DotA? Why?
Owey: Rexxar, I really love the skills of this hero. All of them are useful to me and to my teammates, especially "ROAR" and "Call of the Wild" because you can see where your enemy is 🙂
RGN: What is the first hero that you ever used?
Owey: Kardel (Dwarven Sniper), because it's easy to use, don't have much skills. It's just for attacking and his range is very long 🙂
RGN: How did you become a Dreamz member?
Owey: Before I was on Laguna (a province in Philippines), then my brothers, Kevin and Papap went to Manila and had a game against the players of Bigdog J. In that time, Bigdog J was playing M.U. and they just forced him to play DotA. After that, I went to Manila, and then we formed Dreamz that had the original members, Cocoy, Bryz, Owey, PapaP and Kevin.
RGN: How does it feel being the number 1 team in the Philippines now?
Owey: Of course, I'm happy. We are now one of the famous teams in PH; we were not expecting that we would be the champion. Also, we are happy that our chemistry as team is now almost called perfect 🙂
RGN: Who inspires you the most?
Owey: Chicklet 🙂
Full interview available here.