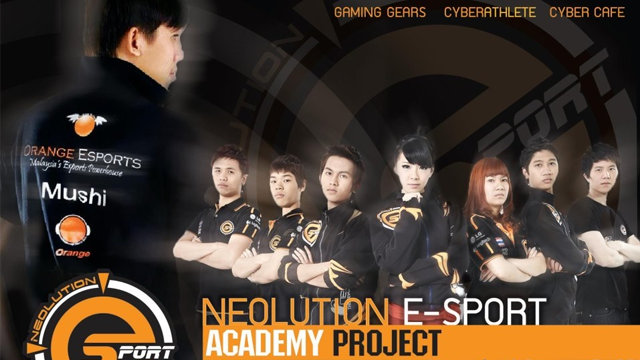 Superstar Mushi Teaches Serious DotA2 in Bangkok
Chai Yee Fung, who is better known as Mushi will be coming to Bangkok in order to teach DotA2. The event will be held at the Neolution E-Sport Stadium and will run under the name of Neolution E-Sport Academy.
Mushi, who started his professional career in UCPro is still one of th best and most notable players on the globe when it comes to DotA. He is known for his very creative style and his successful engagements in Nirvana.MY, CCM and now Orange. The 21 year-old Malaysian stunned his followers by showing smart pick-bans and playing with his two signature heroes Puck and Templar Assassin.
The Neolution E-Sport Academy, which is already a popular place within the Thai FPS scene, is now picking up a new genre with this announcement. The activity will be starting on 26th October and lasts for 4 days.
On the first day Chai will be teaching how to draft, pick/ban and allow the audience to ask questions. This first course will start at 6 pm for the general audience. On day two, Mushi will hold, an offline mini-tournament where he will be standing behind the players and give them tips on how to improve their game-play. Once the tournament has found its winner, Mushi will be talking about his recent appearance at the world's largest DotA2 Tournament, which was held in Seattle a month ago.
The days after that are used to offer even more community activities, where Mushi will pick players and play with them against Thai local teams. Mushi seems very motivated about his new engagement and states, that he does this to improve the general skill level in Thailand, as he wants to go into very detail when teaching his audience.
The registration is free, opens tomorrow and is limited to 50 slots.