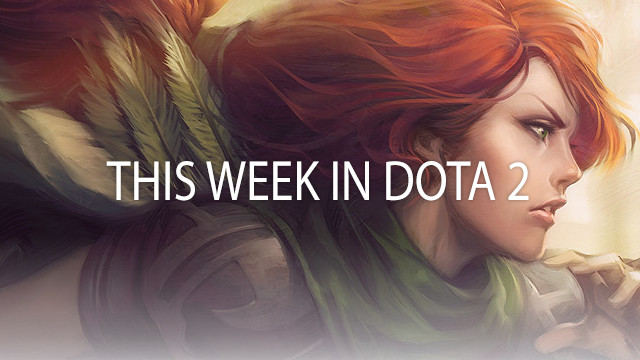 Round up of DotA 2 action from the week!
GosuCup Asia results, G1 Qualifier latest news. Philippines latest on the PGF DotA 2 qualifiers and Pacific Pro Circuit results!
What a week to be a fan of DotA 2, every way you looked there was something going on and some great tournaments showcasing the best of DotA 2 from the region.!
Here at BattleAsia, we have been trying to follow these events so that we can provide you with a brief summary with some of the key results and information so that the knowledge of all the tournaments from the weekend can be found in one place. Let's start with the round up;
GosuCup Asia
This event took place this weekend and showed good promise for the future with 204 teams taking part. Invasion Red proving an upset by beating the 1st seeds; MUFC in the fourth round. Read more about it here. Invasion Red had a strong run to the semi-finals where they were finally beaten by Flash eSports. They did however manage to beat the Singapore team, HARROSH in the 3rd place decider and took home $200 for their troubles.
The final was between Orange eSports and Flash eSports and it was Orange who came out with a dominant 2-0 display. This leaves them with the title as champions of the first ever GosuCup Asia and a prize purse of $500. Flash eSports get a prize of $300 for finishing 2nd in the event. I am sure this event will run in the future as it proved to be popular with the community.
Key Results:
Invasion Red 2:0 HARROSH (3rd place decider)
Orange eSports 2:0 Flash eSports (Final)
G1-League Qualifiers
With the announcement of the three remaining places to be put to the winners of a qualifying tournament for the main G1-League event and the chance to take a share of the $52,000 up for grabs, it has been a busy weekend for the eight teams fighting it out for those three remaining spots. To read some background on the G1-League and see a list of teams invited so far click here.
All of the games have followed a best of three format and it is single elimination. The two teams who progress to the final will automatically gain a spot in the G1-League and the third place decider match will act as a final showdown for that all important last remaining spot.
Results and remaining schedule:
Dreamz 2:0 For.Love
Flash eSports 2:0 Noah's Ark
Evil Geniuses 2:0 Mineski
Sequential Gaming 2:0 MD
Flash eSports vs Dreamz (12:00 CET 15/10) WINNER GETS SPOT IN G1-LEAGUE
Evil Geniuses vs Sequential Gaming (15:00 CET 15/10) WINNER GETS SPOT IN G1-LEAGUE
Third Place Decider (12:00 CET 16/10) WINNER GETS FINAL SPOT IN G1-LEAGUE
Pinoy Gaming Festival Qualifiers
This event in the Philippines is very important, not only is it an event with a LAN finals but the tournament acts as the National Qualifier for the Asian Cyber Games event which will take place in December and have a total prize pool of $30,000. Due to the big demand in teams wanting to play these qualifiers, the decision was made to hold three different qualifying events. Two of these are online qualifiers and the other a LAN event. The first online qualifier and the LAN event took place this weekend. Here is who managed to secure their place at the finals at the Pinoy Gaming Festival.
Eight teams will have secured their places at the main event and they will be joined by a further eight teams who qualify through an open event at the PGF. These sixteen teams will then fight it out for the chance to represent the Philippines in the Asian Cyber Games in Malaysia this December.
Results and remaining schedule;
PGF DotA 2 Online Qualifier 1 – UGZ 2:1 InzomniaBG. UGZ secure a spot at the PGF finals.
PGF DotA 2 LAN Qualifier – Phantom 1:0 Fulltilt. Both teams secure spot in the PGF finals.
The LAN Qualifier had a prize pool as well as entry to the main event up for grabs, the prizes were as follows;
1st. 5,000 PHP – Phantom
2nd. 3,000 PHP – Fulltilt
3rd. 2,000 PHP – Z-Twin
PGF DotA 2 Online Qualifier 2 – 12:00 PHT 20/10/12 winner takes slot at PGF finals.
PGF Final Teams;
Pagibig.TnC
MSI Evolution GT
Crucio
Ambush
UGZ
Phantom
Fulltilt
to be confirmed.
Gigabyte Pacific Pro Circuit
This event was an open event for teams from the Philippines giving them the chance to fight it out for real cash with the winners walking away with a cool 9,000 PHP. The majority of the tournament took place on Saturday and saw the initial 128 teams competing whittled down to a mere 8. For a roundup of the Saturday action click here.
The Sunday started with the quarter finals and arguably some of the best teams in the Philippines competing. The tournament followed a best of one format throughout even for the final which made progress quick and it wasn't long before a team was crowned worthy champions.
Result of final

Pacific eSports 1:0 Pagibig TnC
Prizes
1st. 9,000 PHP – Pacific eSports
2nd. 4,000 PHP – Pagibig TnC
3rd. 2,000 PHP – Perceptive vs ODK
Artwork by Artgerm, original image click here!