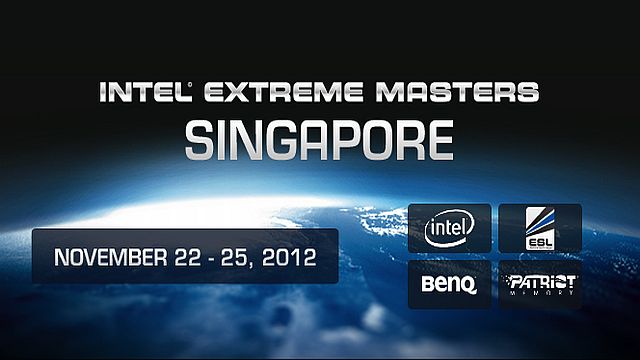 IEM Singapore, Koreans dominate SC2 groups.
Round up of the IEM Singapore event for SC2 and LoL.
The latest stop of the Intel Extreme Masters has taken it to Singapore for the first time and the action concludes this weekend.
What an event which has been taking place at the Sitex centre! Some of the best gamers from around the world in the games of League of Legends and Starcraft II have made the journey to the event in the hope of winning some of the $82,000 in prize money which is on offer.
Over the past two days, the group stages of the Starcraft II event have taken place with the Korean players showing particular dominance, with Artosis tipping Grubby to lift his first major title in Starcraft II it will be interesting to see how he reacts to the big occasion after narrowly making it to the playoffs. All the replays from the group stage are available to download now.
The League of Legends saw some dominance from the top teams and it was really a case of who wanted to progress the most to take the tops, it is great to see that a local team has made it to the semi-finals and for this reason I will be rooting for them to win the tournament but still, under the big lights and with the pressure of the $50,000 prize purse for the League of Legends tournament alone, anything could happen here!
Starcraft II Playoffs starting this weekend;
League of Legends Semi finals;
The weekend is sure to be fun, two members of staff from BattleAsia are heading to the event so stay tuned for some unique content and we will endeavor to provide you with a live stream of all the action starting on Saturday. With $82,000 at stake expect some great games!